buy cytotec no prescription NO DAAL BARA MIX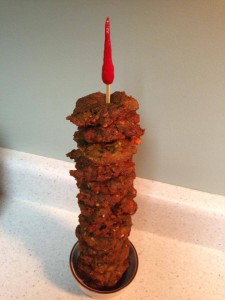 I did not use any daal, like i mentioned earlier about the vegetable pulp left overs from juicing, i used 2 cups of vegetable pulp,1cup of all purpose flour, 1 cup of besan, 1tsp of baking soda and 1 tsp of baking powder, 1 small onion-diced, salt to taste, lots n lots of chilies, cumin, finely chopped coriander and curry leaves. (Initially i was going to make pakora so i added chopped shrimp and some boneless turkey bits – but you can omit these) mix everything well and add about a cup of water but a little bit at a time. The consistency should be some what like ground beef/chicken .
Fry as usual in hot oil on medium high heat. Serve with ginger tea !
Lakinsk (To make bara with daal, just replace vegetable pulp with 2 cups of daal)