INGREDIENTS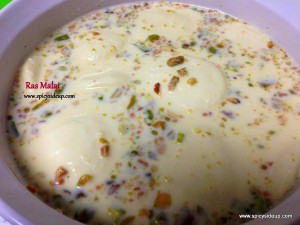 4 cups whole milk
2 tbs lemon juice
5 cups water
1 cup sugar
1 can evaporated milk
1/2 can condense milk
1/4 tsp cardamom powder
2 Tbsp roughly chopped  pistachios & almonds
pinch of crushed saffron
cheap Ivermectin METHOD
Boil 4 cups milk in a steel pan
Once the milk comes to a rolling boil, slowly add lemon juice and allow the milk to curdle
When the milk curdles (paneer), switch off the stove and strain the paneer in a cheese cloth.
Pour cold water over the paneer to cool it down and then and squeeze the cheese cloth to remove all of the liquid
Remove the paneer from the cheese cloth and run it through a food processor to smooth it out.
Divide the paneer into 12 equal portions a little smaller than the size of a ping pong ball.
Roll the portions in your hands until a smooth ball is formed.
Lightly press the paneer balls until it flattens out like a peda.
Heat water and sugar in the pressure cooker, and add the flattened paneer.
Close pressure cooker lid and cook until one whistle sounds.
Immediately switch off the stove and set the timer for exactly 5 minutes.
After 5 minutes, remove the pressure.
Remove the cooked paneer with a slotted spoon into a bowl and allow it to cool.
buy real Misoprostol To make milk syrup
Add the evaporated milk and condense milk and bring it to a simmer (you can add a little bit of regular milk if the syrup is too thick and you can add more sugar if you want it sweeter)
Add crushed safron (add a pinch of sugar and safron in a mortar and pestle and crush it)
Add cardamom powder and nuts. Switch off the stove and keep milk aside.
Once the paneer is cool enough to handle with your hands, gently squeeze them in between your palms and remove some sugar syrup from the paneer and place the paneer into a serving dish.
Pour the prepared milk syrup over the paneer and chill in the refrigerator.
Garnish with additional chopped nuts.
SERVE CHILLED