So basically I did not follow any recipes, and used whatever sauces and ingredients I could find in my Pantry and Fridge.
Add 1 tsp of everything and marinate well. Add 1 tsp of cornstarch and mix well. Let it marinate until you are done chopping and washing your veggies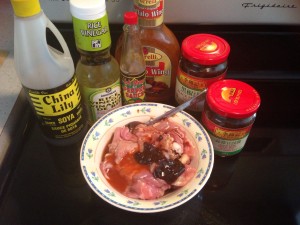 I find it real easy to use a salad spinner bowl to take the access water out of the vegetables so they don't start steaming when you are stir frying them.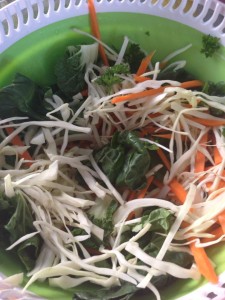 Stir fry the vegetables and set it aside
Stir fry the chicken and mix the veggies and adjust salt according to your taste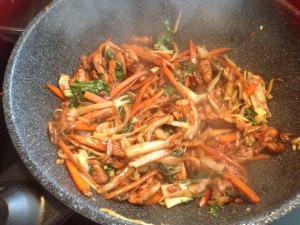 If you like it spicy, you can add fresh chopped chilies and serve over rice 🙂